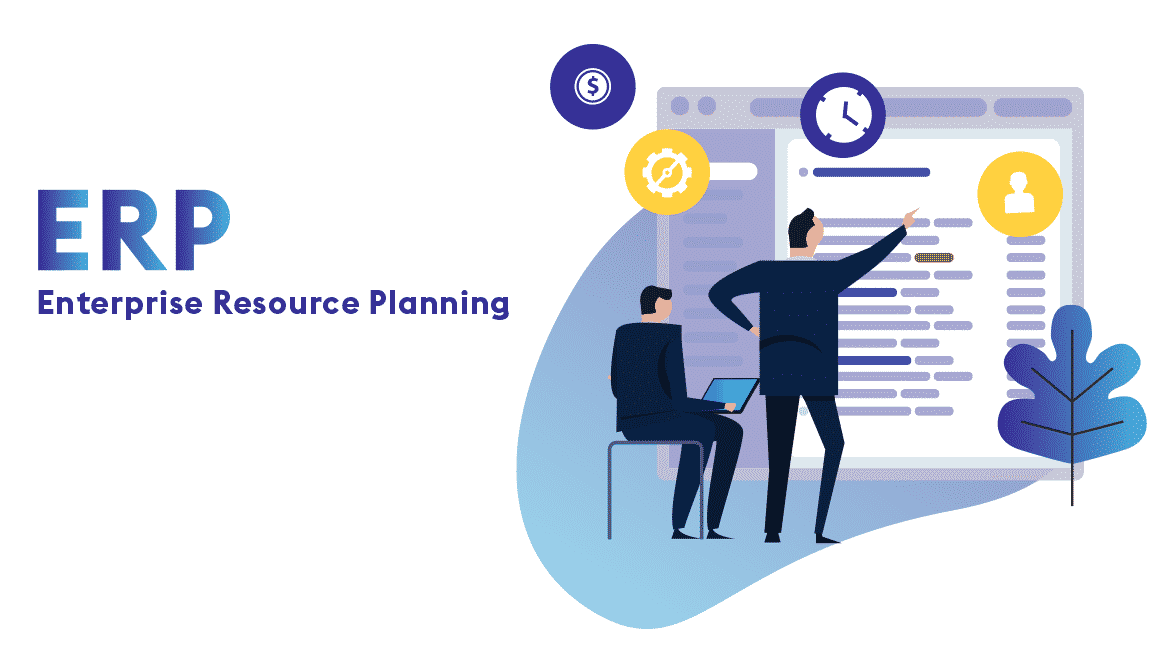 What is an ERP System, and How is it Servicing Businesses in Africa?
ERP (Enterprise Resource Planning) systems have been around for decades promising organizations an all-in-one integrated solution to support their business processes with ICT.
While some in the business community will be very satisfied, using the same ERP system for many years, many have been trying to avoid them because of incurring huge costs or implementation problems.
In this series, we shall be discussing the nature of ERP systems, their pros and cons, and recent developments. We will also look into the African market and what it requires.
At some point in time, a business or organization will decide that there is a positive business case to support their business processes with IT systems. In the early days of digitization, these were mainly manufacturing companies that were looking for software to support their factory process, orders, and inventories.
Later on, the vendors of these software solutions started to offer other modules for other departments. In general, we talk about primary processes, which are the key value-adding processes of an organization creating products or services for customers.
In addition, an organization has supporting processes, which are business processes needed to supply the organization with the necessary resources and management information.
Some supporting business processes, such as financial management, customer relationship management, and human resource management, generally exist in almost all organizations (profit as well as non-profit). A lot of different dedicated software systems can be found in the market to help you to get the job done.
For instance, in Ghana, most businesses will have financial accounting software and/or software to assist them to manage payrolls. Other software solutions such as inventory and supply chain systems are also quite common.
As a result, a single company may have dozens of separate software solutions to support separate business processes. This can create problems, as these systems run independently.
At some point, an organization may decide to also support its primary process with ICT. As every branch of industry has a different key production process, you will find software solutions on the market to support specific industries.
Construction companies, mining companies, hospitals, schools, and local municipalities servicing citizens, all can find supporting software solutions on the market. These programs usually match the way these companies work, but not entirely. 
Each business has its unique way of organizing its business processes, it can be a good choice to contract a software company to build tailor-made software to do the job. Alternatively, generic software can be acquired that can be customized by adding special features. In this case, a business will incur considerable additional costs to make the software fit its purposes.
This is where ERP (abbreviation of Enterprise Resource Planning) systems offer an alternative solution. They have the incredible promise to integrate information flows of the entire organization in real-time and consistently, allowing management to be constantly supplied with the right information to make decisions:
There are modules to support the generic business process all organizations have such as financial accounting, contact and relation management, or payrolling
There are modules to support primary manufacturing or service delivery processes. Some ERP vendors offer generic solutions. Depending on the way a factory works, the software can be adapted, by setting certain parameters. Usually, this implies that the ERP company will assist in implementing the software, engaging consultants to help their customers to set the right parameters, and train staff to work with the new system.
The ERP system then provides its customer with an all-encompassing solution, where all modules are interconnected, and information is consistent and reusable in various departments in real-time.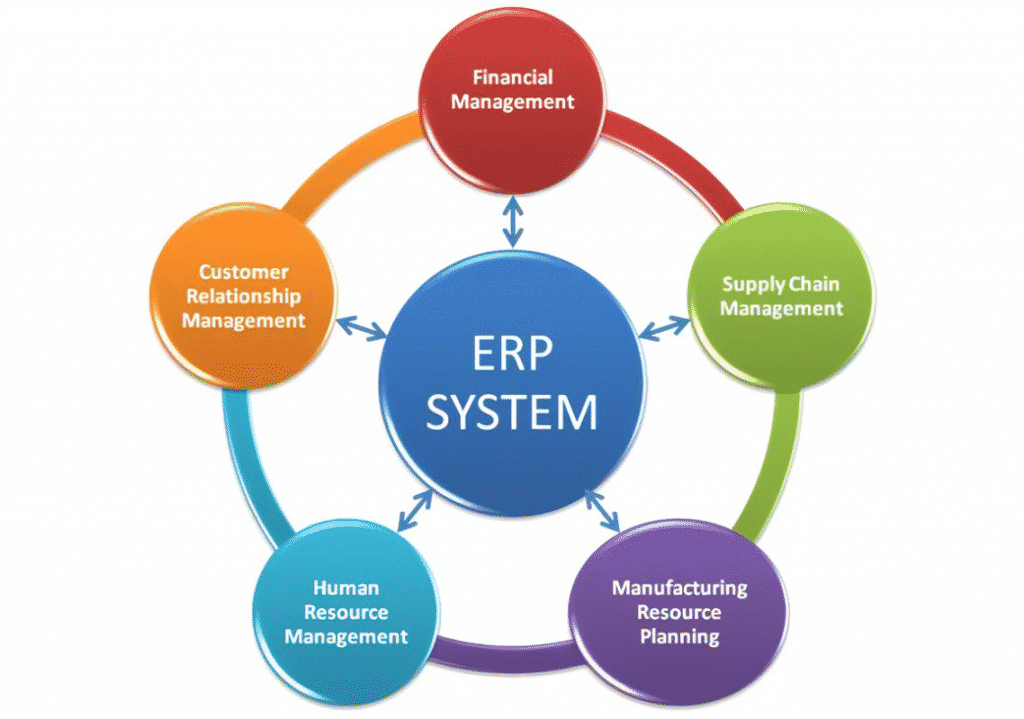 Some well-known names in the field of generic ERP providers are Oracle and SAP (the latter in particular for manufacturing), while Microsoft has Dynamics 365 on the market.
These famous ERP systems are mainly targeting large (complex, multinational) companies. There are also a lot of systems in the market for medium-sized companies.
ODOO is an interesting vendor, as it works with open source software which makes it flexible as well as quite affordable (you can even try it for free) compared to its competitors.  
In Ghana, ODOO is available via various resellers. Some vendors have specialized and offer primary business process modules tailored for a specific industry.
In these cases, the software already takes into account most characteristics of that business process. There are hundreds of such niche players on the market, servicing different types of manufacturers and service companies.
Surely the idea of integrated software that syncs all departments in the organization is compelling. But there are a lot of considerations to take into account before deciding on one of the multiple possible solutions for your organization. 
Authors: Diana van der Stelt (Member, Institute of ICT professionals Ghana) and Charles Kotoko.
Diana is the sales director for Trinity Software Center in Kumasi and director at Maxim Nyansa IT Solution training center for IT professionals in Accra.
Charles Kotoko is the Creative Director of Webber Mill Limited in Accra.